A two day event drawing creative entrepreneurs from all levels of experience, PARKFORUM presented by cSPACE King Edward is an educational weekend focused on teaching attendees how to grow and sustain their businesses in the creative industry.
Sessions include art and fashion-specific topics, networking opportunities with industry and government professionals, as well as broader topics that are valuable to any business owner in the creative industry. The information and insights offered, as well as workshop activities and take-home materials provided, will ensure that every FORUM attendee concludes the event feeling informed and thoroughly inspired to apply what they have learned within their own practices.
See below for our speaker lineup and the weekend schedule!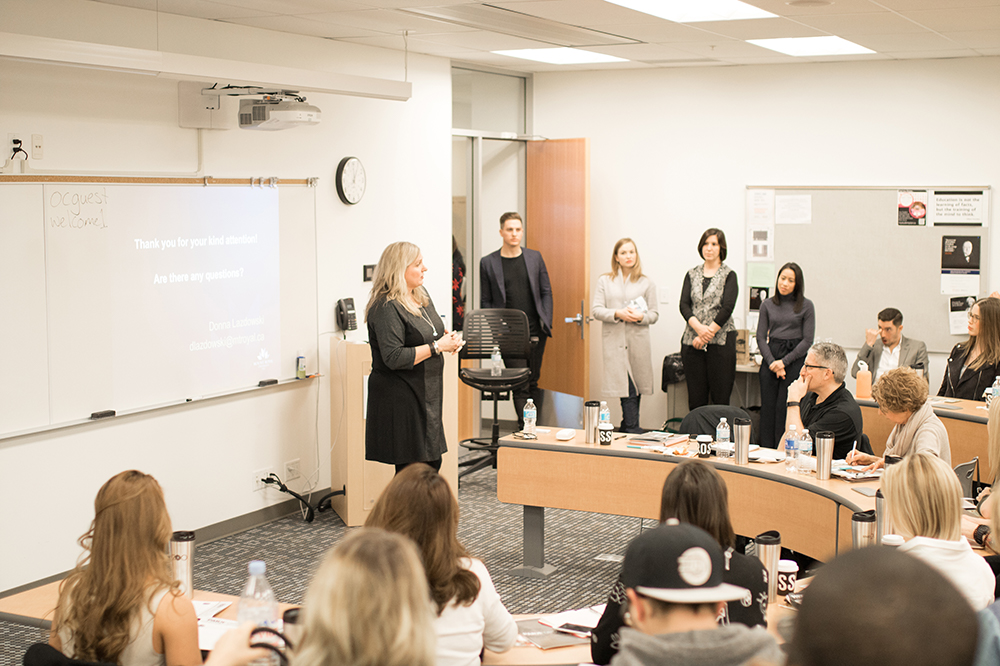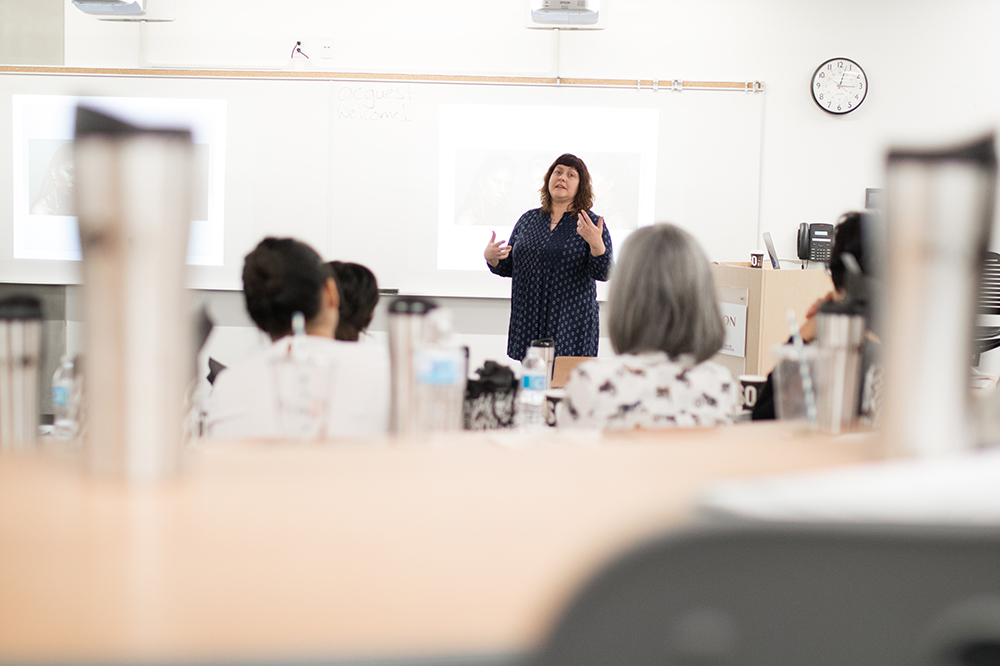 EVENT INFO
January 27th-January 28th, 2018
Location: cSPACE King Edward, Studio Theatre
Saturday: 9:00 am - 5:00 pm
Sunday: 10:00 am - 3:30 pm
Please note that times are tentative and subject to change
TICKETS
Weekend Pass - $125
Includes lunch on Saturday & Sunday from Dirtbelly
Early Bird Weekend Pass - $110
Includes lunch on Saturday & Sunday from Dirtbelly
One Class Pass - $30
Affordable Portraits
With Kelly Hofer and Luke Dickson
For the first time ever, we are excited to announce that Kelly Hofer and Luke Dickson will be joining us on Saturday January 27th with their Cheap Portraits Photo Booth! For only $30, you can have your professional headshot taken by two of Calgary's best young photographers.
The Speakers
Learn more about our inspiring speakers below. Keep checking back for updates on speakers, topics and activations that will be happening over the weekend!
Saturday January 27th
9:00 - Leveraging Strategy for Effective PR, Business Development & Brand Enhancement
Ellen Parker: Founder, PARKER PR
Course Description:
Audiences will have the opportunity to explore what it's like to work for a boutique Public Relations Firm in Calgary. They will examine various case studies and through these, learn how to navigate through crisis, media relations & social media with effective PR, business development and brand enhancement strategy. Each case study will consider keeping honesty, integrity and professionalism top of mind.
60 min, Q & A
10:00 - Tech for Creative Entrepreneurs
Shawn Freeman: Founder, TWT Group
Course Description:
Learn about different tools and technologies you can use in your creative business without having to hire an IT company, you will also learn how to keep your data safe so your business doesn't need to worry about interruptions or loss. You're guaranteed to learn something to improve your business
60 min, Q & A
11:00 - Connecting Communities and Creating Company Culture
David Crosby: Founder, Rosso Coffee Roasters
Cole Torode: Partner, Rosso Coffee Roasters
Jessie Attrell: Partner, Rosso Coffee Roasters
Course Description:
Learn about the ins and outs of small business. You'll hear about the trials and tribulations of Rosso's journey from one coffee shop to full vertical integration. They'll share their experiences from starting out, to carving out a niche and situating themselves for growth. Hear the story of how a Calgary based coffee shop went international to differentiate themselves in a heavily-saturated market and connect communities around the world.
60 min, Q & A
11:50 - Tax and Books 201: Do It Yourself
Quan Ly: Co-Founder, McRally
Course Description:
This keynote will be a demonstration showing you the basics of how to do basic bookkeeping such as tracking your expenses and invoicing your customers using modern day online tools. We will also discuss basic taxation concepts so that you can maximize your tax deductions while staying on side with the CRA. Come equipped with all of your questions!
60 min, Q & A
12:40 - Lunch Provided by Dirtbelly / Networking Session
1:40 - Otahpiaaki Nation to Nation: A Dialogue of Fashion as a Platform for Reconciliation and a Discussion of Equity in the Arts
Patti Derbyshire: Chair, Entrepreneurship, Marketing, and Social Innovation, Mount Royal University
Course Description:
Ihstipaitapiyiop: My Blood Memory is Couture
This session offers a rare and compelling conversation about the ways in which nature and fashion design are being utilized by contemporary Indigenous creatives, Nation-to-Nation. Design and venture development are both inspiration and platforms for re-appropriation and activisms associated with sustainability, reclaiming, disrupting, and celebrating Indigenous authorship and venture growth.
Featuring Angel Aubichon from Indi City and team members from the Otahpiaaki project in Calgary, you'll experience a photo-editorial style presentation of this unique 7-year project, our seed-to-runway model, a discussion of the potential for 'design action' in your own brand voice, and why more than ever, collaborations like Otahpiaaki X PARK are essential.
60 min, Q & A
3:10 - Panel: The Entrepreneurial Journey
Wray Bokitch: Director of Finance & Systems, Hedkandi
Stacey Boruk: Co-Founder, Bamboo Ballroom
Linda Maslechko: Founder & CEO, Triple Flip
Amanda Hamilton: Founder & Creative Director, Amanda Hamilton Interior Design
Kristi Stuart: Founder, Barre Belle
Course Description:
An open discussion and panel on The Entrepreneurial Journey
60 min, Q & A
4:10 - Headlining Speaker: Less Is More
Michelle Gault: Head of Product, Herschel
Course Description:
Learn about Michelle's responsibilities at Herschel in the areas of Design, Development and Manufacturing. You are invited to come listen to the story of Herschel, their core values and a brief introduction into their processes and tools used to develop over 3000 SKU's in a year.
60 min, Q & A
5:00 - Networking Session
SUNDAY January 28th
10:00 - Minimum Viable Income: Your Startup's Most Important Metric
Kevin Langman: Founder & Financial Rebel, Finovo
Course Description:
How long can you support your business before your business starts to support you? What can you do to give yourself and your business more time to succeed? Kevin will walk you through the basics of MVI; how you calculate it, and the options you have to increase your chances of making your mark on the world through your creative endeavours.
60 min, Q & A
11:00 - Eat Strategy for Breakfast
Alison Geskin: President and CEO, The Art of Strategy
Course Description:
Learn tools and strategies you need to take your business to the next level. This one hour session is designed to transform thinking, overcome obstacles and set a path towards success. Breaking through traditional approaches to strategy, Alison shares practical tools that she's developed that create thriving, sustainable and rewarding environments. Get ready to create your own roadmap towards greater empowerment that will leave you inspired to take action as soon as she leaves the stage.
60 min, Q & A
12:10 - Lunch Provided by Dirtbelly / Networking Session
1:00 - IRL: Why Physical Retail Matters to E-Commerce
Ken Bautista: Partner, Makespace
Course Description:
Whereas online was once seen as the future of commerce, now the biggest online brands are setting up shop in real life. Physical stores provide unique opportunities for consumers to interact with brands and products that go beyond convenience and price. In this session, we'll explore how brands, large and small, are succeeding with bricks-and-mortar in a digital world.
60 min, Q & A
2:10 - D.I.Y or Die
Trevor Fleming: Art Director, Lululemon
Course Description:
Attendees are invited to learn a brief history on Trevor and his head first journey into the world of fashion. The choices he made and inevitably what he learned along the way. You will gain insight into his prospective of the fashion world and how he leveraged this into designing a fashion forward, price conscious collection. There will also be introduction into brand segmentation and the timing of such actions, along with insight into his decision to make a career shift from Fashion Designer to Creative and Art Director at Lululemon.
60 min, Q & A
with thanks to our sponsors